Share this post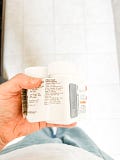 Legal battle at NOLA Catholic schools; Va. paid family program needs improvement; Gender pay gap linked to care needs
www.medicalmotherhood.com
Legal battle at NOLA Catholic schools; Va. paid family program needs improvement; Gender pay gap linked to care needs
News roundup for the week of Oct. 22
Share this post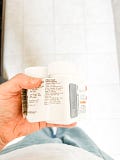 Legal battle at NOLA Catholic schools; Va. paid family program needs improvement; Gender pay gap linked to care needs
www.medicalmotherhood.com
Each week, we showcase a picture of real life from the Medical Motherhood community. Submit one! If you'd like to participate, simply reply to this email. The intent is to show YOUR experience as a medical parent, not your child. What do you want people to know about the #medicalmom life?
---
Subscribers, it's time to say goodbye to the podcast version of Medical Motherhood. I've recorded nearly 100 episodes and learned a great deal about audio production! I would like to focus more time on producing short videos — like
TikToks
and
Reels
— and don't seem to be able to find the time to do it all. I regret not being able to provide this format to those who prefer it. But, I have applied for
Substack's new text-to-speech function
and hope it will be available soon. As always, I'm available for feedback by simply replying to this email. I hope my new videos are a helpful way to consume this content and thank you for listening for the past two years!
---
Medical Motherhood's news round up
Snippets of news and opinion from outlets around the world. Click the links for the full story.
• From PBS News Hour: "Lawsuit accuses Catholic schools in New Orleans of discriminating against students with disabilities"
It's homecoming season, but one 16-year-old is missing the rite of passage this year.

The sophomore, who has cerebral palsy and uses a wheelchair, is home-schooled — and not by choice.

The teen's family has sued two local Catholic schools over what it describes as discriminatory admissions practices against students with physical, emotional, or learning disabilities. Now, it has joined a class-action lawsuit that claims that the Archdiocese of New Orleans asks illegal questions about students' disabilities on its schools' application forms.

The lawsuit said this kind of practice has denied students with disabilities the opportunity to go to a Catholic school run by the archdiocese.

"We're very angry at the Catholic Church. We have not been back to church since this happened," said her mom, who asked that she and her family not be named to protect her daughter's identity. "The fact that the Catholic schools did this to us and no one from the Church even stepped up to make a comment, tried to help us, or offer any kind of empathy and support — it's very disheartening."

[…]The lawsuit claims that by asking unlawful questions about disabilities and requesting medical information of prospective students before they are enrolled, New Orleans-area Catholic schools are violating the Louisiana Human Rights Act, which does not have a religious exemption, and the Louisiana Civil Rights Act for Persons With Disabilities, which explicitly prohibits asking such questions as a matter of admissions.

The suit also alleges "widespread segregation" of prospective students with disabilities in New Orleans-area Catholic schools, accusing the Archdiocese of New Orleans of directing parents of students with disabilities to apply to a small handful of schools for "exceptional learners," in violation of both acts.

The lawsuit, originally filed in 2022, was put on hold for close to a year by a judge overseeing the archdiocese's bankruptcy proceedings, which now includes 500 claims of child sex abuse by priests and other clergy. This year, another judge said the outcome of the bankruptcy process would have no bearing on the discrimination case and allowed the suit to move forward.

A trial date has not been set.

[…]Louisiana has one of the highest rates of private school enrollment in the nation, in part because of the local Catholic culture. More than 518,000 of the 1.2 million people in the New Orleans area identify as Catholic, according to the archdiocese. Twenty-five percent of New Orleans-area students attend private school, more than twice the national average, according to the Cowen Institute at Tulane University, which studies the city's public education system.

[…]The archdiocese did not return requests for comment on its admissions or enrollment practices.

E.R. and her family will miss out on many high school activities because she's being homeschooled, but they have learned a valuable lesson on the importance of making sure kids with disabilities do not face more scrutiny than kids without them.

"Not only did it bother me about what they were doing to my kid, but how many other kids were they doing that to? It's been going on for years and years. Nobody did anything about it," she said. "No matter how hard it is. If you don't stand up for your child, nobody else will. That's the bottom line. Standing up for your disabled child is not an easy thing, but you have to do it. You may lose things but you're also going to gain things."
• From The Washington Post (Letters to the Editor): "Empower parents of children with disabilities"
One step forward and two steps back describe what Gov. Glenn Youngkin (R-Va.) has in mind for intellectually disabled Virginians. He committed to getting services, as covered by the developmental disability Medicaid waiver, to the most at-risk individuals. This is a big relief for the folks trying to get a waiver.

In January, he implemented new policies attempting to ensure that our children don't live with the people who care for them. Yes, parents of the intellectually disabled can be paid between $12 and $17 per hour to take care of their children. This is care that often includes hygiene, feeding and transportation. The income, under the difficulty-of-care exemption, is not taxable. Now, Mr. Youngkin has brought on managed care agencies to hire the people who care for our individuals. There isn't enough money to care for our folks, but there is enough to pay agencies? Apparently, Mr. Youngkin is making sure I don't milk the clock by helping my 23-year-old daughter manage her hygiene.

Mr. Youngkin, do away with intrusive policies such as having agency staff come into our homes and decide who is going to care for our children. You talk about empowering parents. Please extend that dignity to the parents of those with intellectual disabilities.

Ann Masch, Markham
• From The New York Times: "Claudia Goldin's Nobel-Winning Research Shows 'Why Women Won'"
Claudia Goldin, who won the Nobel Prize in economics on [Oct. 9], has documented the journey of American women from, in her words, holding jobs to pursuing careers — working not just to support themselves, but because work is a fundamental aspect of their identity and satisfaction.

[…]Yet, her research demonstrates, women still lag behind men in various ways — in their pay, their work force participation and the share who reach the top of professions.

That's no fault of their own, her recent work has shown. It's because of the way work is structured. American jobs disproportionately reward long hours. The most glaring gender gaps would diminish, she has argued, if employees had more control over where and when their work got done.

[…J]ust as women who were children in the 1940s underestimated their career potential, the current cohort of working-age women may have overestimated it.

Men's and women's careers and pay are basically the same when they start working, but they change when children arrive. Her research shows a small dip in the share of women working in their late 30s and early 40s. Mothers are less likely than before to quit after their first baby, but slightly more likely to temporarily do so later, after "they try as hard as they can" not to, she has said.

[…]Closing these remaining gender gaps would require flexibility in where and when work gets done, her research explains. She has said in the past that such a change would require a fundamental remaking of the American workplace, "taking the whole thing down." But more recently, she has expressed hope that the pandemic may have made that reality more feasible for white-collar workers.

"I suppose I am ever optimistic that this will lead to some reasonably good things," she said.
---
Medical Motherhood brings you quality news and information each Sunday for raising disabled and neurodivergent children. Get it delivered to your inbox each week or give a gift subscription. Subscriptions are free, with optional tiers of support. Thank you to our paid subscribers!
Follow Medical Motherhood on Facebook, Twitter, TikTok, Instagram or Pinterest. The podcast is also available in your feeds on Spotify and Apple Podcasts. Visit the Medical Motherhood merchandise store.